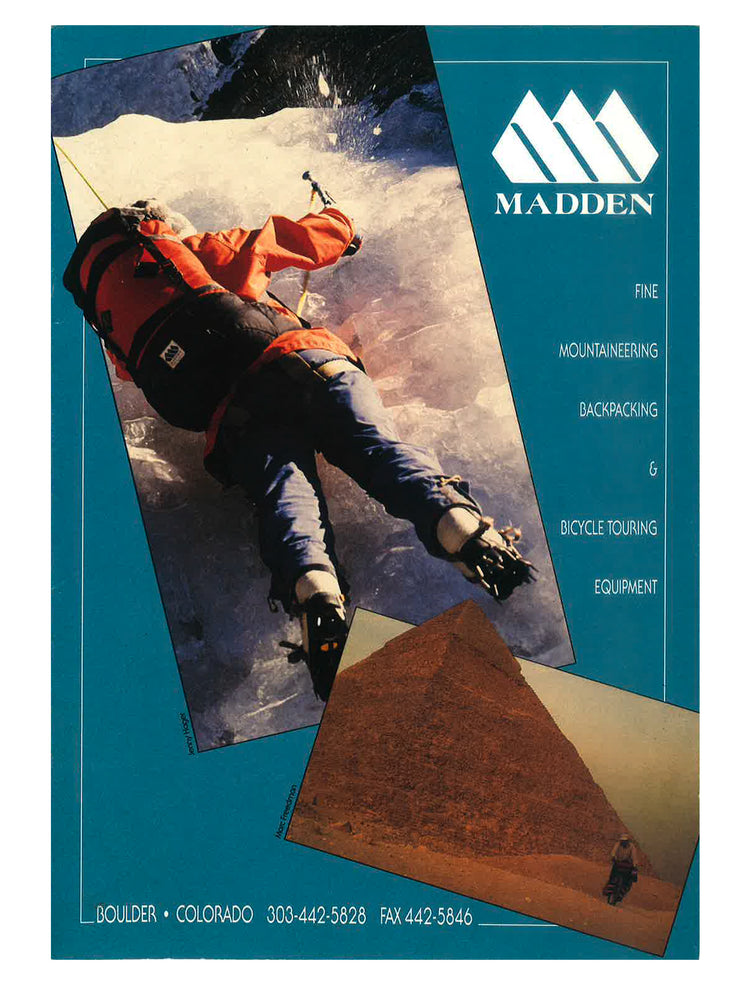 Built to Last - A Brief History of Madden Equipment
How tech is too tech? How light is too light? When is enough enough? When it comes to backpacks—like bikes, fishing rods or fancy cameras—it's easy to be swept away with facts and figures, sold on an endless bullet-pointed list of a thousand features and details you'll never ever need. But for those of us out there without a support team and sponsors galore—the regular hikers who just want something they can rely on year after year—sometimes it's not about what a bag has got, but what it hasn't got. 
In the same way an old steel-framed mountain bike will be endlessly more useful for actual real life than a carbon monocoque whippet, a simple, well-formulated backpack that doesn't need to be mothered—a humble chunk of nylon not afraid to be thrown in the footwell of a pick-up truck—will always be handier than an overly technical 'performance pack'.
That's where Madden Equipment comes in. Founded in 1974 by keen outdoorsman Dan Madden, these legendary backpacks—renowned for their strength and functional design—were the product of good ol' common sense and the idea that when it comes to the great outdoors, tough and reliable fabrics are hard to beat.
The story goes that whilst working as an outward bounds instructor in North Carolina, Madden and his team had noticed that the bags they gave out to their students weren't up to scratch and whilst they looked the part, they would rarely last through their 26 day courses. With a smidgen of haberdashery experience thanks to his seamstress grandmother, Madden was delegated the job of coming up with a better design, and in the run up to the next season he spent months working on the old industrial machine the team used to repair tents—making 85 packs ready for the summer ahead.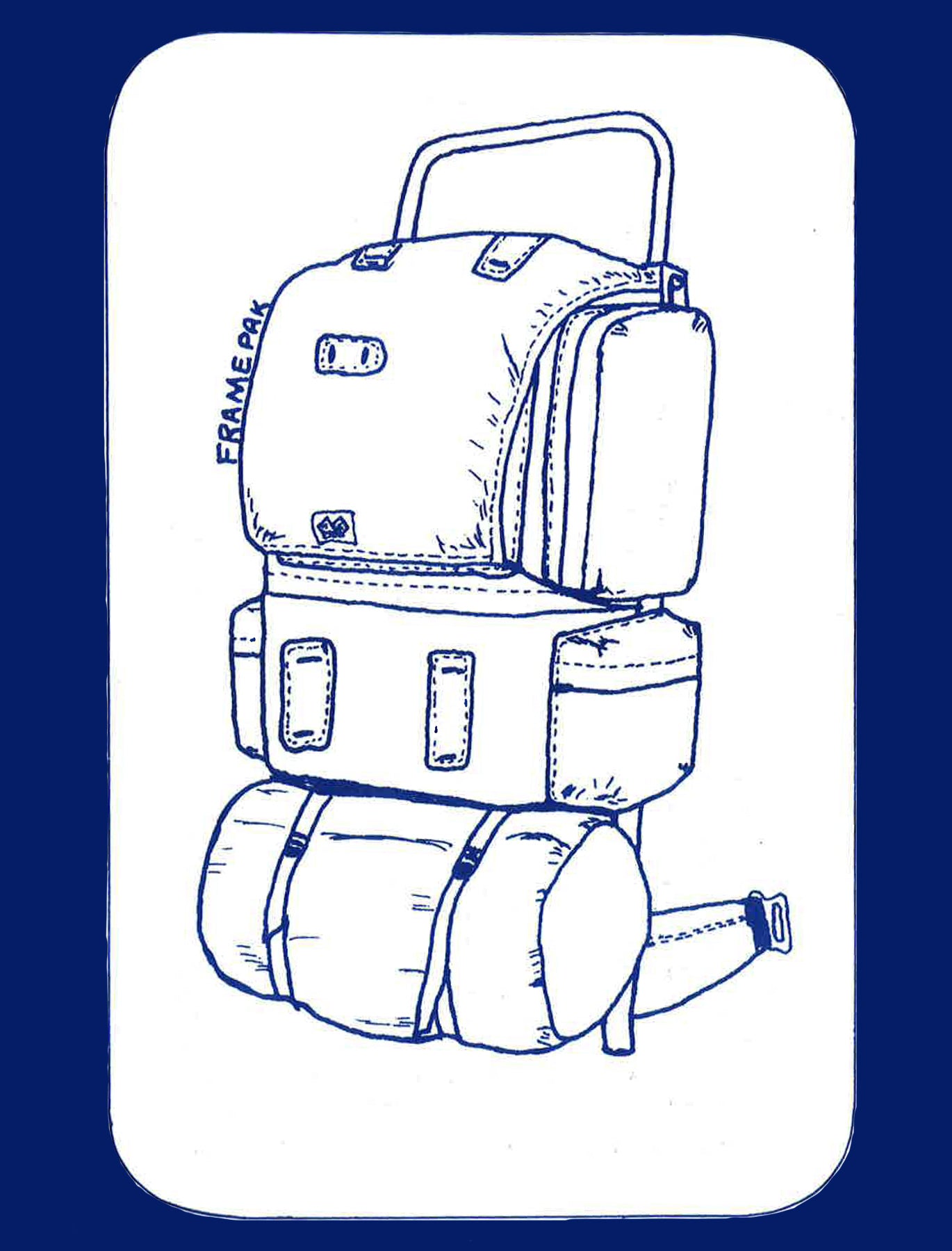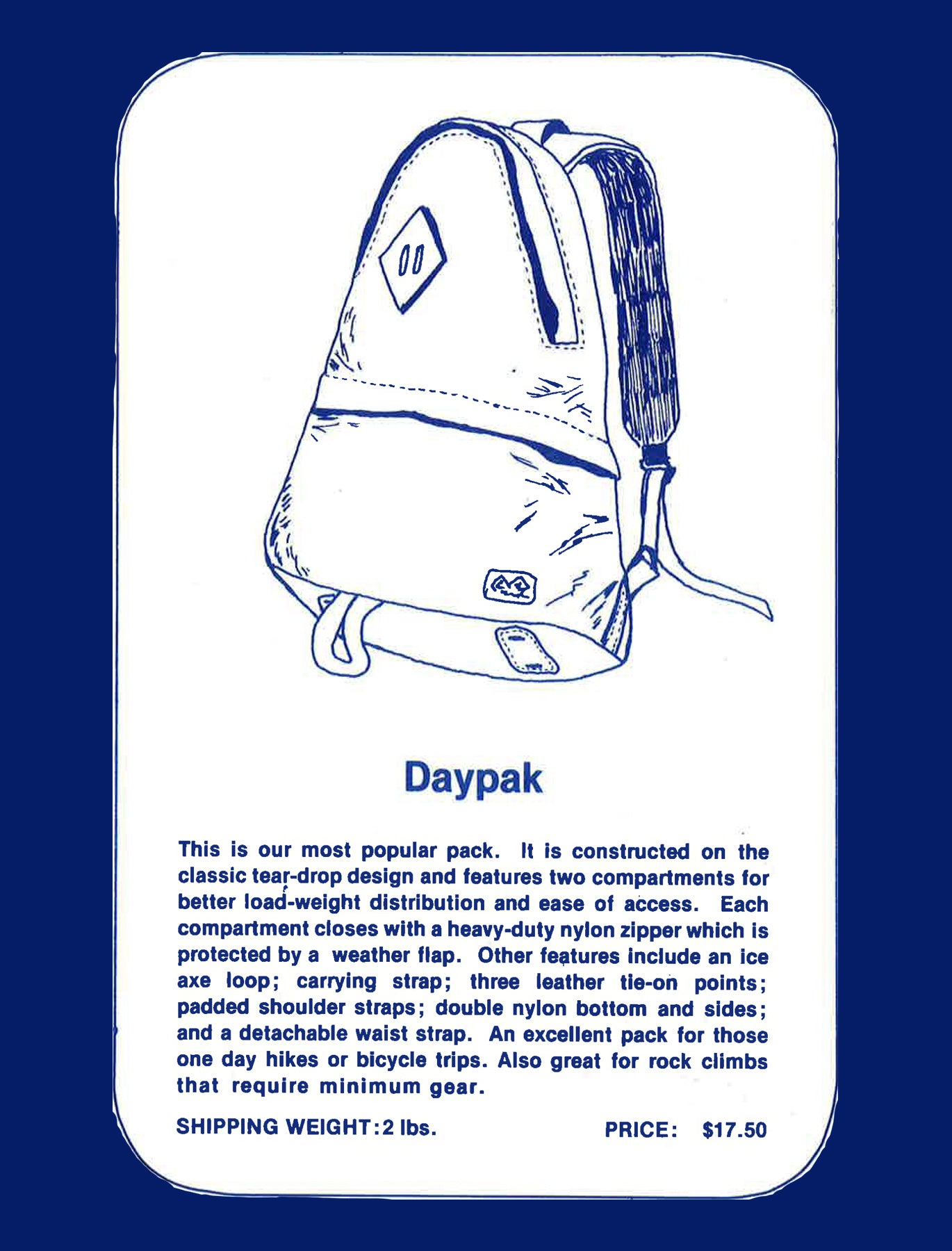 The design was perfect—an internal frame, a padded waist-belt, padded shoulder straps. Designed with real-deal field use in mind, the so-called 'Madden packs' weren't just built to last, but were also made to be repaired easily out on the trail—with no zips meaning absolutely zero chance of a broken zip. 
The functional simplicity shouldn't be mistaken for naivety though—and Madden's knowledge of the outdoors meant he was able to add countless subtle details which separated his packs from the pack. The base slanted towards the wearer's back, helping to keep weight near rather than putting unnecessary strain on the straps, and a unique cord system kept the contents safe and secure, but perhaps the true master-stroke was the use of a newly developed synthetic fabric known as Cordura 1000D. Originally devised by DuPont's brightest boffins as a lining for military vehicle tyres, this tightly-woven rayon was real tough stuff that far outlasted the canvas cotton duck bag brands like Karrimor were using at the time. To cut to the chase, the backpacks did exactly what it needed to do, and soon other outdoor schools nearby were asking about Madden's hand-sewn bags. 
Now let's zoom out a bit. This was a time when being 'into the outdoors' didn't just mean going for the occasional walk—but with little info or industry, it was a true DIY subculture that often meant figuring out your own routes and making your own gear. There's no real way of knowing, but there must have been a thousand hyper-local 'nearly-brands' out there hand-making gear just like Madden was—not to 'disrupt the industry' or make a quick buck, but just for the humble reason of needing better backpacks… or jackets or boots or pitons or whatever else.
Whilst a lot of these cottage industries never made it beyond the garage or bedroom (and never aspired to), luck, timing, persistence and ingenuity helped a small handful reach further. As you'd probably guess from the fact we're talking about them now, Madden was one of these brands. After relocating to Boulder, Colorado with his wife, Madden went from operating in a vacuum to joining a community of outdoor companies like Lowe Alpine, Holubar and Alpine Designs. 
In the shadow of the Flat Irons (the unique slanted rock formations on the outskirts of Boulder which eventually gave the brand its logo), Madden was now in the perfect place to reach beyond the back room, and by the early 80s had become a highly respected name in the outdoors, with their bags on the back of climbers during landmark treks like the 1980 American women's mountain corps expedition up Dhaulagiri in the Himalayas and the first Canadian summit of Everest in 1982. All the while, the outward bound orders kept coming along with a whole host of niche custom jobs—with Madden kitting out everyone from the Bahaman military with modified camo backpacks to special double-thickness bags used by a school of geologists to carry rock samples.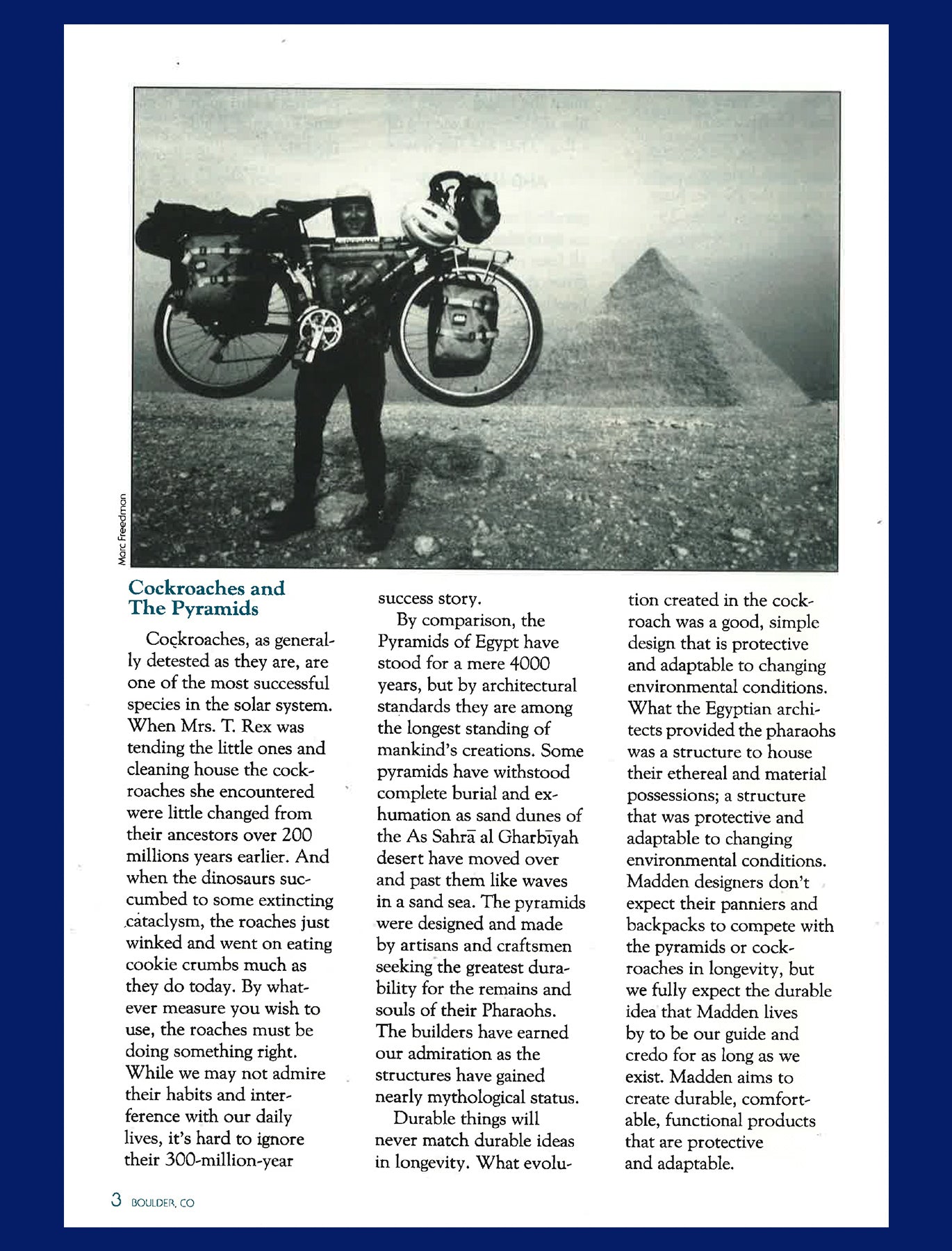 This open attitude meant that Madden often looked beyond the obvious, and not only were they one of the first outdoor brands to make pannier packs for bike touring—predating the current trend of loading your steed with more bags than Manchester Airport's lost property department by a good 40 years—but they also were the first to produce a truly expedition-ready baby carrier—allowing brave parents to go on multi-day treks with more than enough space for a week's worth of Farley's Rusks. Another clever design was known simply as 'Dan's Pack'—an outdoor-ready take on the classic book bag design—although this was only made available to the wider world a few years back after years of being a one-off creation used by Dan on his day hikes around Colorado. 
Today, as is often the case, this classic American brand now operates out of Japan—and just shy of 50 years after its inception, Madden manages to stay true to its original ethos without being stuck in the past, still making simple, durable backpacks that last. Strap one on your back and get out there.