May 2023 played host to the second edition of our First Camp™ festival with our partner, Snow Peak. First Camp™ champions a slower life in the outdoors, not sport-led or alpine-ambitious but relaxed and grounding. A chance to nurture our earthly roots. ‌
‌
Our sun salutations came good and the sun shone hot all-weekend-long on the wild Llyn Peninsula. Bert's Kitchen Garden, this year's site was a sprawling oasis, verdant and technicolour with meadows, woodland, and its very own beach. A perfect environment for First Camp™'s eclectic schedule of happenings. ‌
‌
‌Workshops, screenings, sauna, cooking demonstrations, sake, games, swimming, rambles and more.‌
‌
The simple things are often best, and we find that this time of year, gathering around a fire amongst good company, with a mug of something strong is a fitting and ceremonious reception for the warmer months to come. ‌
Thank you to our guests and all who played a part making First Camp happen. Notably our friends at:
Snow Peak‌
‌Bert's Kitchen Garden ‌‌
Greater Goods‌‌
Arc'teryx
Helinox
Hive Sauna‌‌
Ordnance Survey‌‌
YETI ‌‌
Osprey ‌‌
Wild Horse Brewing Co. ‌
‌Workshop Coffee‌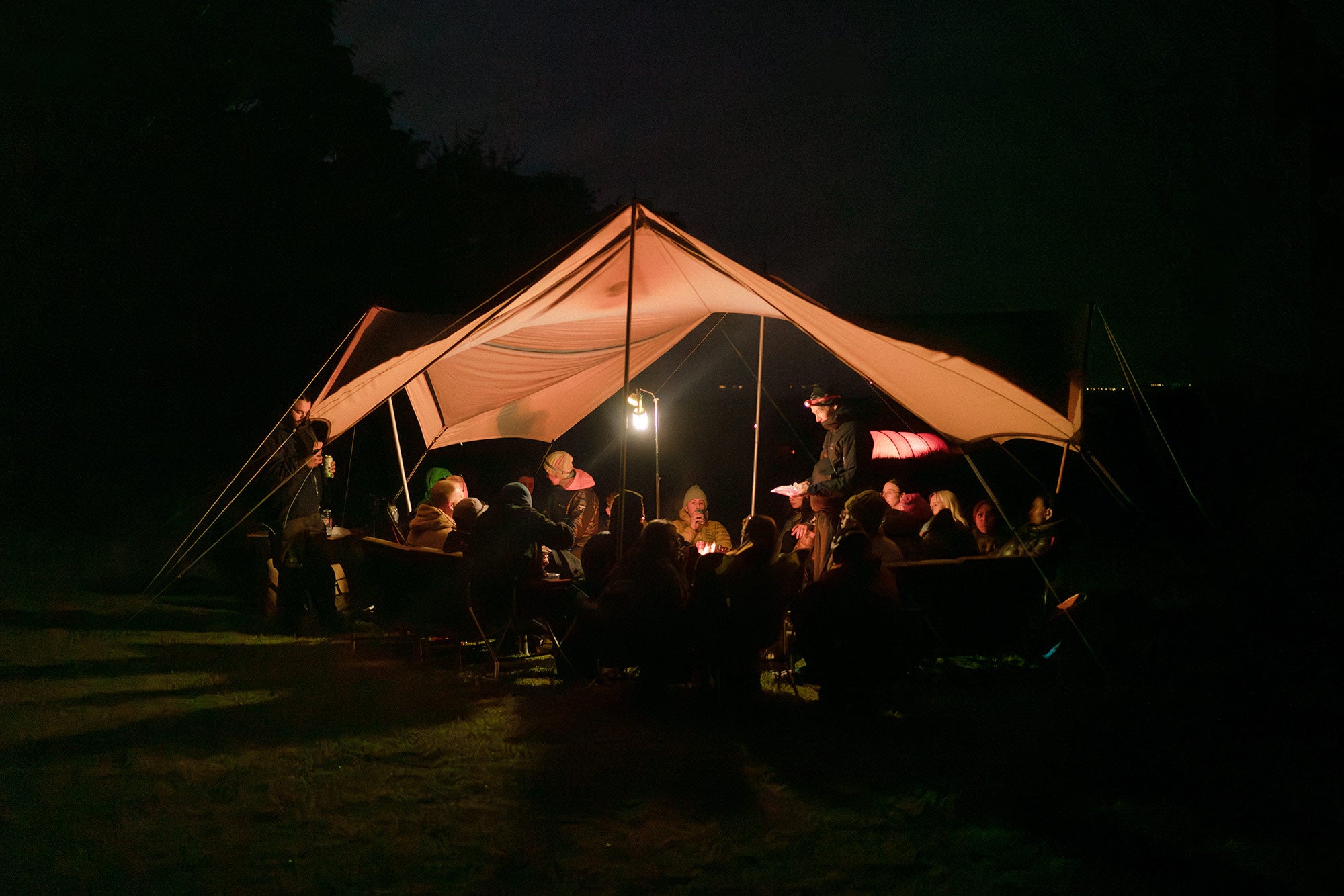 Photo Credits: ‌

Robin DeJonge , Charlie Hitchen‌, Tiz Smith‌, Dani Monteiro
‌
‌
‌Film Credits:
‌
‌Elliot Holbrow