Oliver Binnian: The Burden of our Views
A series of drawings on paper currently on show at Outsiders, Coal Drops Yard, exploring the presence and ever increasing absence of the world's glaciers. These ancient relics loom over us as we head towards our ice free future. Yet, only now, are we scrambling in vain to protect what we have - from Switzerland's attempt to wrap dying glaciers in blankets to France artificially feeding them with fake snow. The drawings talk about the labour of mark making, through repetition, layering and erasure. They're not so much interested in the perspective of the awed tourist but instead aim to discuss the aura of a glacier - it's gravitas, memories and future. ‌
Oliver Binnian, born in Warrington (1987), is an Amsterdam-based artist. He studied sculpture at Glasgow School of Art and illustration at the London College of Communication before obtaining his MA from the Royal College of Art in 2015. Binnian's work has been showcased in various group exhibitions including Home in Manchester (2019), Hilbert Raum in Berlin (2019), Grosvenor Gallery (2019), Paper Gallery in Manchester (2018), Temple Triforium in London (2018), South Kiosk in London (2016), and Bootsbau Gallery in Berlin (2014).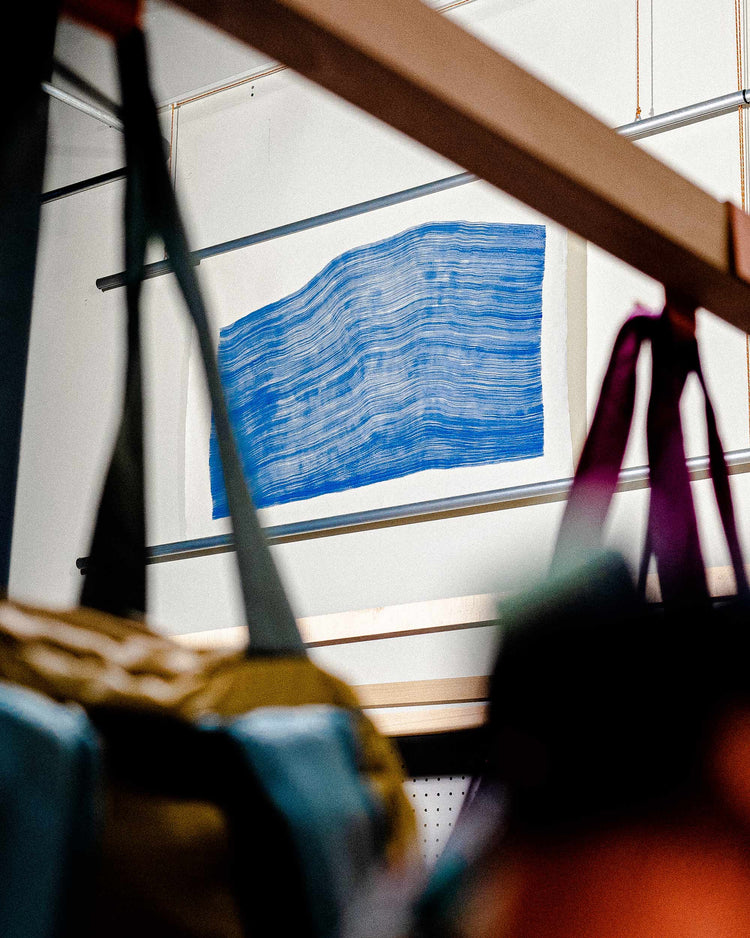 Gift Shop Glaciers, 2023 Acrylic on paper
100 x 70 cm I 39 x 27 .5 in
Left to right:

Byott Island, 2023 Oil pastel, soft pastel and acrylic on paper 100 x 70 cm I 39 x 27 .5 in 

Mont lseran, 2023 Spray paint, oil pastel, soft pastel, graphite and acrylic on paper 100 x 70 cm I 39 x 27 .5 in 
Before our Eyes, 2023 Indian ink, oil pastel, soft pastel, graphite and acrylic on paper 100 x 70 cm I 39 x 27 .5 in

Hidden in Plain Sight, 2023
Indian ink, oil pastel and soft pastel on paper 100 x 70 cm I 39 x 27 .5 in
Title, 2023
Spray paint, oil pastel, soft pastel, graphite and acrylic on paper
100 x 70 cm | 39 x 27.5 in